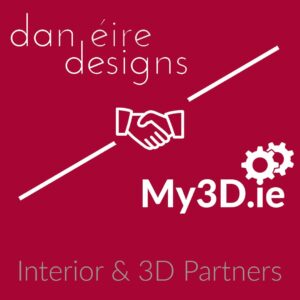 From July 2020 we will be partnering with My3D.ie – Architectural Graphics Galway to bring 3D Design to a whole new level!
Dwayne Higgins is the Design Director of My3D.ie, which is a small client-focused 3D Visualisations company in Galway. Dwayne worked in an Engineering & Architectural Technology Consultancy for 21 years and has a vast amount of experience in residential and commercial design. He developed My3D.ie as an industry response to bring accessible photo-real 3D rendering to the self-build market. My3D.ie also offers commercial visualisation services.  Dwayne's wealth of knowledge and experience will be invaluable to Dan-Éire Designs.
This is a symbiotic relationship, as it will expand our Interior Design presence and deliver a high-quality 3D Design service directly to clients who are at a crucial decision-making stage in their new build or renovation.
This collaboration will bring Interior Design to life.
It will give Dan-Éire Designs the ability to showcase our vision and help our clients to Realise Their Dream in stunning HD, photo-real 3D.
The My3D.ie & Dan-Éire Designs package has been crafted to be a seamless process for the client. For further queries, please get in touch with Dan-Éire Designs here to create a custom package.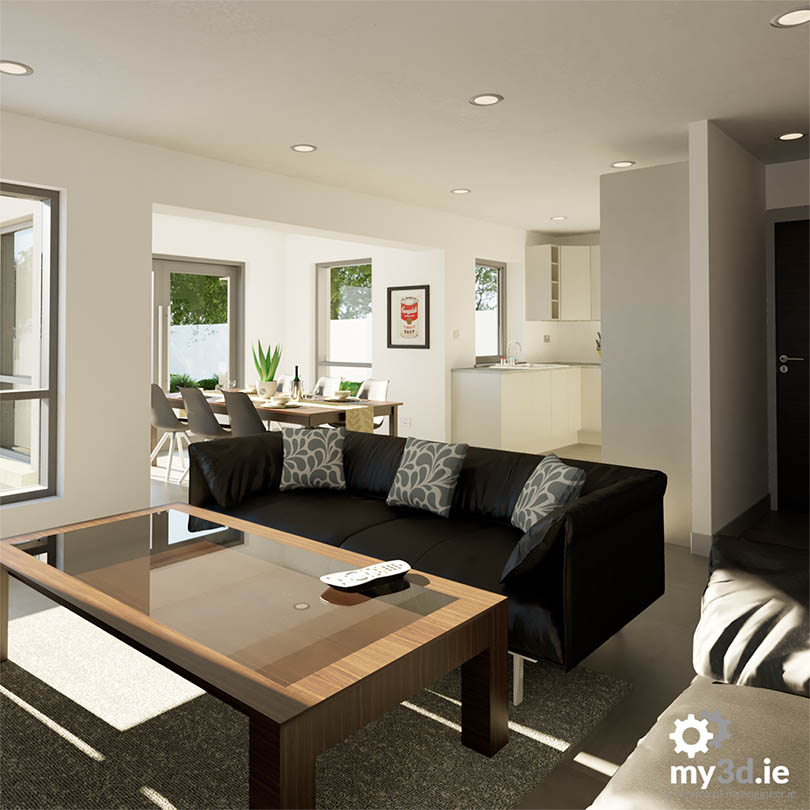 Visit the 3D website here to see more of their work.
Follow Dan-Éire Designs: